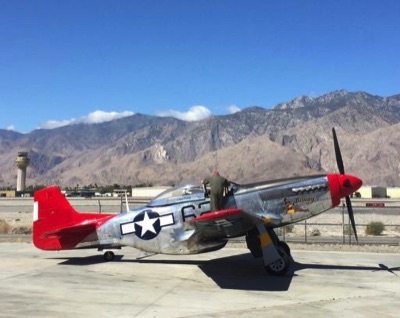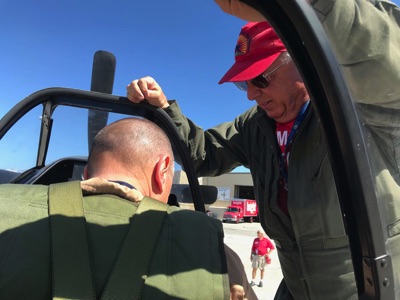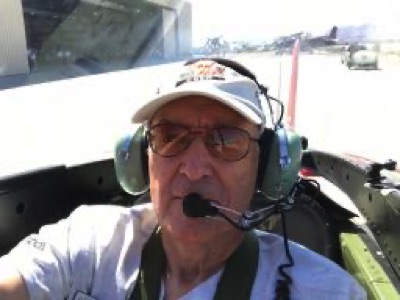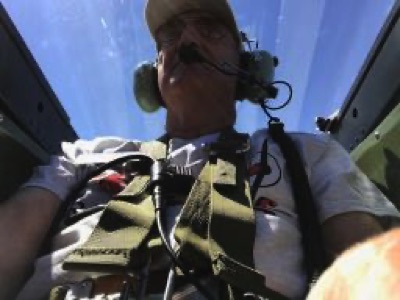 The P-51 Mustang
This is the Palm Springs Air Museum's P-51D Mustang. It competed in the 2017 Reno Air Races in the Warbird Class and did very well.
In January 2018, the FAA licensed the museum to carry passengers in the Mustang.
Ian, the official museum photographer, is standing on the wing. You can make out the passenger's white hat in the back seat.
Ready to go
This is the GIB (guy in back) strapped in and ready to go.
Last minute check before engine start
Another view of Ian on the wing, talking with Mike, the Pilot. Mike is finishing his pre-start checklist.
Let's get going
The GIB is eagerly awaiting engine start.